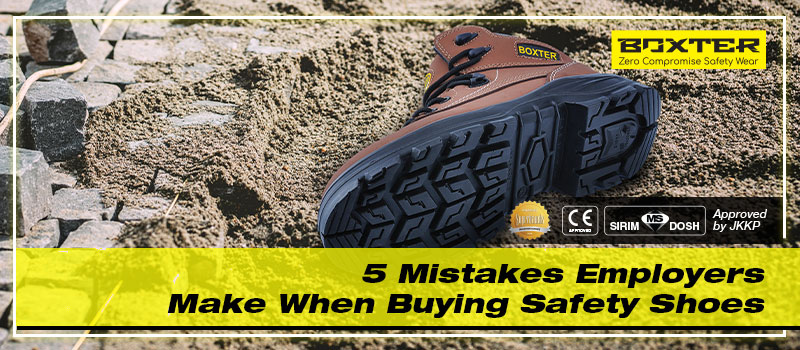 How Safety Shoes Protect Workers from Workplace Foot Injury
At any worksite, one of the most essential gear is workers safety shoes to prevent workplace foot injury.
However, workplace foot injury still happens at an alarming rate. Although there are many factors, one that can be resolved easily is if employers make the right choice in safety shoes.
As an employer, it is the law to follow the DOSH requirements which states that all workers must be provided with DOSH SIRIM safety shoes.
Hence, to be safe, here's a list of the common mistakes employers make when buying safety boots so workplace foot injury can be avoided.
Guide to Buy Safety Shoes for Workers
1. Should an employer provide safety boots?
Some employers take their workers' safety for granted. Once worker's PPE is worn and torn, they think it is not their priority to replace them.
Nonetheless, this is partly because employers are not aware of the legal requirement of worker's safety shoes.
We're here to tell you that you should provide all workers with certified safety shoes.
Suggested read: 6 Ways Safety Shoes Protect Workers
---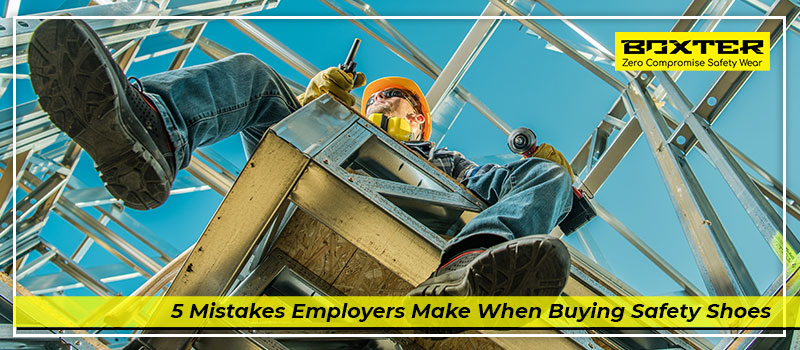 2. Who is under the risk of workplace foot injury?
Every operation and task has hazards even if several precautions are in place.
Especially for workers in the manufacturing, construction and logistics industry where there are many heavy and sharp objects.
Hence, employers must know which areas that can lead to workplace foot injury or fatalities.
Then, provide workers with suitable pairs of lightweight safety shoes that fit their job scope.
---
3. What can lead to workplace foot injury?
Most of the time, employers feel that putting up hazard signs and practising safety precautions are enough.
Although important, employers must also prepare for when those safety measures are not enough.
Therefore, by knowing the different types of dangers at the worksite such as heavy objects falling and rolling on feet, fires and electric hazards, they can be prevented by providing the right pair of comfortable safety shoes.

---
4. How serious is workplace foot injury?
Although the foot area is not a major part of the body, we wouldn't be able to walk without them.
Despite that, some employers are unaware of how dangerous workplace foot injury is.
For example, heavy objects falling on a foot can take weeks to heal. Also, sharp objects puncturing a shoe can severely harm a worker.
This is because feet have very little soft tissue as protection. Hence the need to wear the right pair of indestructible safety shoes is crucial for daily operations.
Suggested read: 10 Types of Safety Shoes that Protect your Workers
---
5. Cost over Safety of Safety Shoes
As the leading safety shoes manufacturer and supplier in Malaysia, we are often approached with the question of safety shoe prices.
Even though the cost is important to consider, saving costs by buying cheap alternatives will not save lives.
That is why you will always find a cheaper option but the best pair of safety shoes can save you the cost of sending your workers to the hospital.
---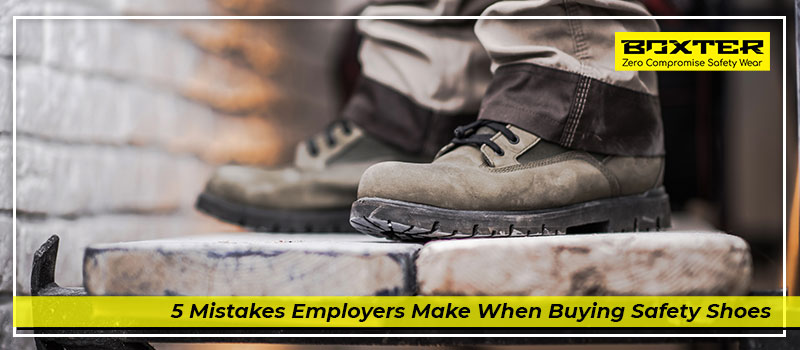 Protect workers with DOSH SIRIM safety shoes 
Your workers are who keep your business moving. So prioritizing their health and wellbeing shouldn't be an afterthought. 
What employers should do is to provide DOSH SIRIM certified safety shoes that has all the features a working environment needs.
After all, healthy workers leads to better productivity and efficiency which will benefit your business greatly.
Stuck deciding the top safety shoes supplier? Search no further!
We've got shoes that are super strong yet surprisingly comfortable.
Consultation is completely FREE!