What shoes are suitable for workers?
It is the responsibility of employers to provide their workers to wear safety shoes
Workers reserve the right for suitable safety shoes (kasut keselamatan). Employers must prep all their workers with safety boots that fit their job description.
Only with the correct personal protective equipment, particularly work shoes, will there be less injuries and legal issues. A safer and better work environment is every employer's priority.
Refer: Malaysian OSH Regulations.
However, there exists some employers who disregard such risks and proceed to buy cheaper and low quality shoes. This is not a good practice since before long, those shoes will need replacing or worse, your workers face fatalities.
Appoint a HSE or health and safety manager to conduct a hazard analysis of your worksite. Based on the results, find the perfect pair of work boots (boot keselamatan) for your workers.
Let's take a closer look at the wide variety of safety shoes suitable for workers.
Shoes for Driving
Car accidents can occur due to recklessness, DUI or from being distracted. But, improper shoes like sandals, high heels or flip-flops can also lead to accidents.
Thus, it is essential that drivers have the right pair of safety shoes for driving that ensures safety, durability and quality.
Engineered with safety and comfort, Boxter has safety boots specifically for driving yet safe enough for industrial work in accordance with CE EN ISO 20345:2011.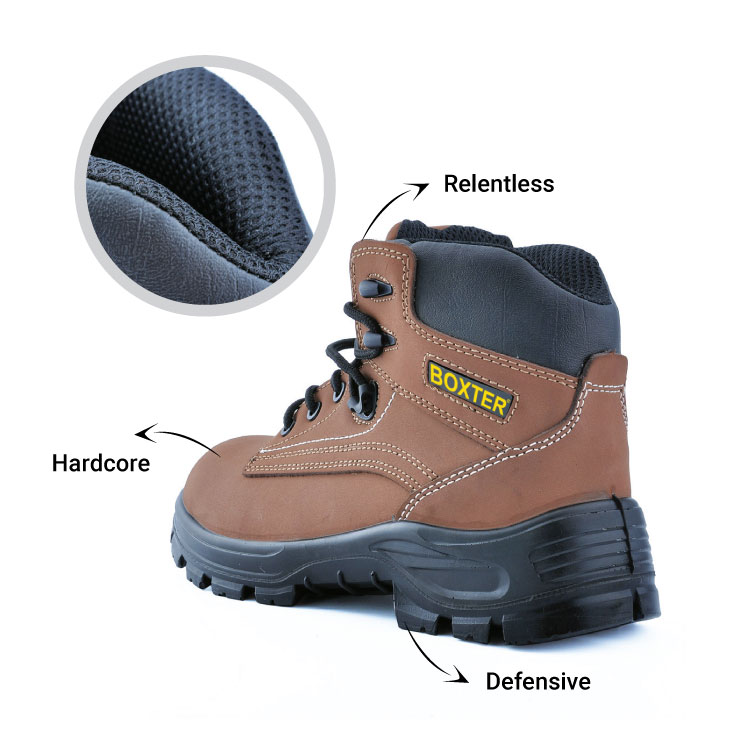 Special features of driving shoes
Outsoles made from abrasion resistant rubber material
Anti-slip shoes with strong grip
Breathable sandwich air mesh lining
Washable shoes
Suggested read: How to Prevent Hazards with PPE
---
Heat Resistant Safety Boots
Workers exposed to high temperatures require a pair of safety shoes that can withstand extreme heat. Without it, the material will catch fire and severely burn the wearer.
Boxter has designed a line of fire-proof safety boots to avoid such injury. Once you wear proper footwear, working at a steel mill, copper smelter or any high temperature environment will be a breeze.
Special features of heat resistant safety boots
Outsoles made from abrasion resistant rubber material
Anti-slip shoes with strong grip
Breathable sandwich air mesh lining
Washable shoes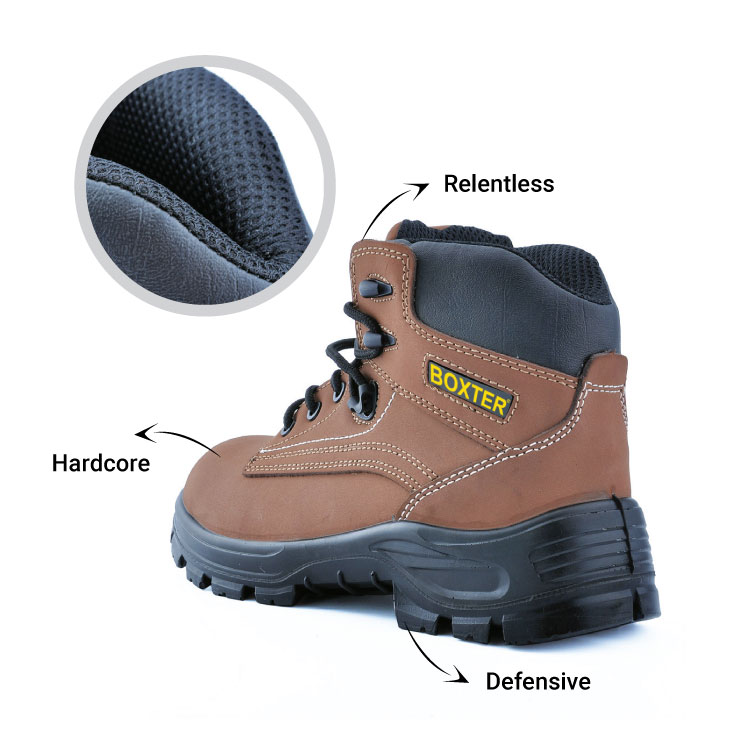 Consultation is completely FREE!
---
High Cut Safety Boot
If your workers complain when wearing low-cut safety boots or mid-cut safety shoes, one solution is high cut safety footwear.
Designed with additional protection of the ankle and shin area, Boxter's high cut boot ensure all-round protection. This pair of protective boots is fit for workers in rough environments and on uneven surfaces promising comfort and safety in each step.
Suggested read: 6 Ways Safety Shoes Protect Workers
---
Ladies Work Boots
Even ladies need their own special pair of safety girl shoes. Specially designed for comfort, safety and style, they are perfect for those looking for a tough yet feminine PPE.
These work shoes for ladies are available for women working in construction and engineering (womens steel toe work boots) and hospitals and laboratories (white non slip shoes). So, slip resistance and comfortable mesh lining are some of its added features to prevent feet fatigue.
Last but not least, Boxter has made its safety shoes for women electrostatic discharge (ESD) safe for electric and volatile environments.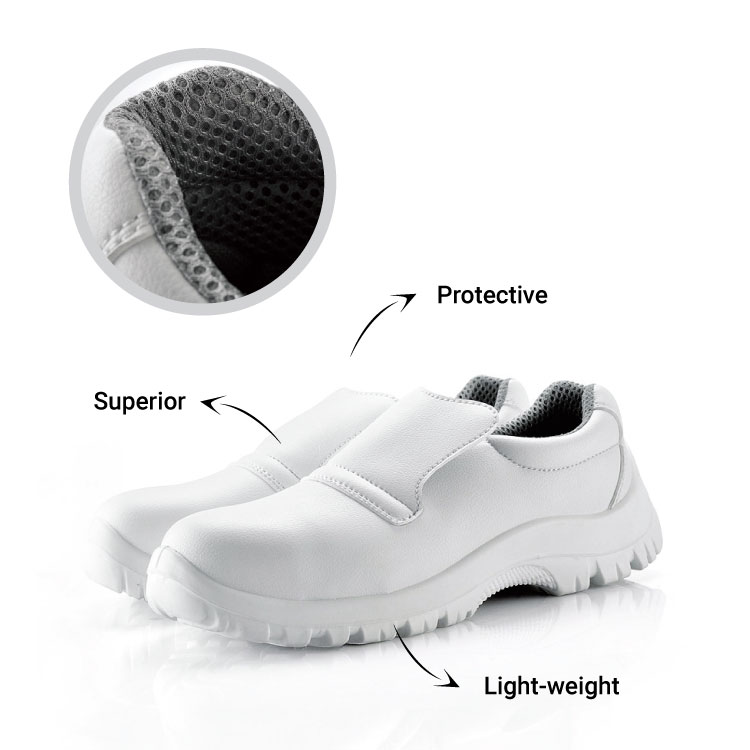 Consultation is completely FREE!
---
Lightweight Work Boots
Boxter is a renowned light weight safety shoes supplier in Malaysia. Unlike others, Boxter has combined profound technologies with functional design for the ultimate comfort and safety.
Light weight safety boots are strong enough for feet protection yet light weight enough to support natural movements of the wearer. Heavy safety shoes may seem sturdier and robust but actually, it will cause excessive pressure harming the feet.
Don't worry about the steel toe cap, Boxter has innovated the composite toe to be lighter and thinner yet safety and comfort is not compromised at all.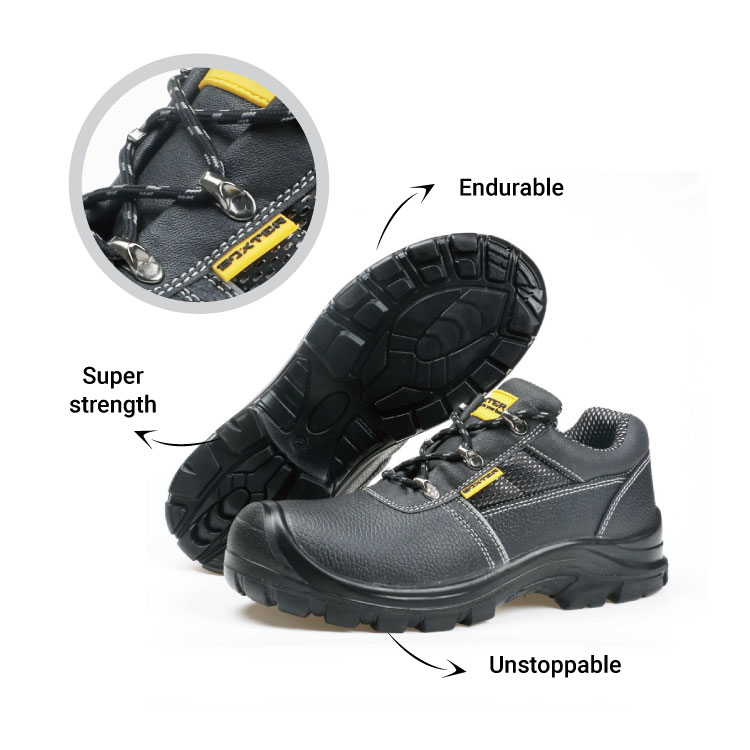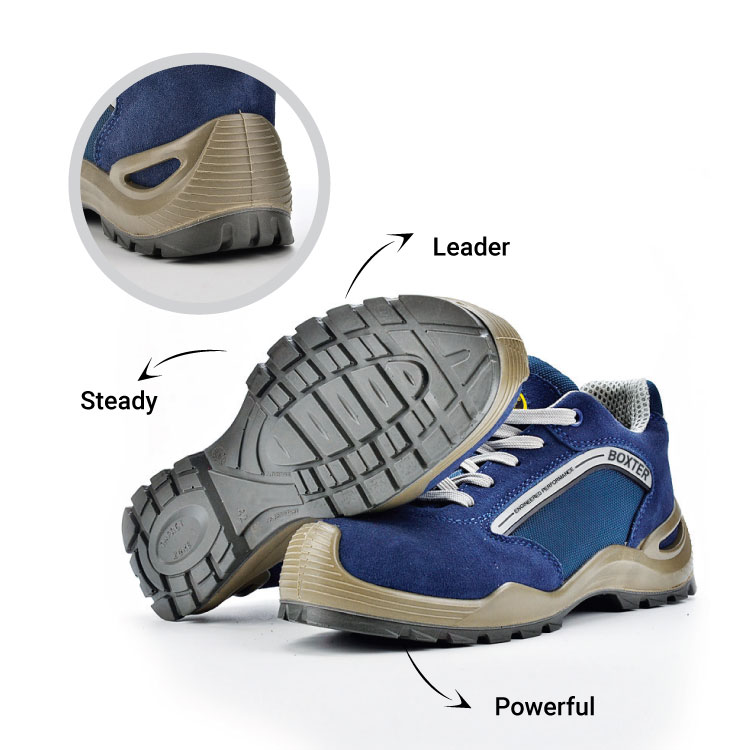 ---
Low Cut Ankle Boots & Mid Cut Work Boots
Most workers prefer to wear ankle boots or middle cut safety shoes for their flexibility and comfort. Apart from its sleek fashion, these lightweight work boots makes working in tough industrial environments a piece of cake.
Boxter has a line of the best safety shoes such as steel toe work boots, shoes with puncture resistant soles, anti-slip boots among other heavy duty footwear.
Ankle Boots for Safety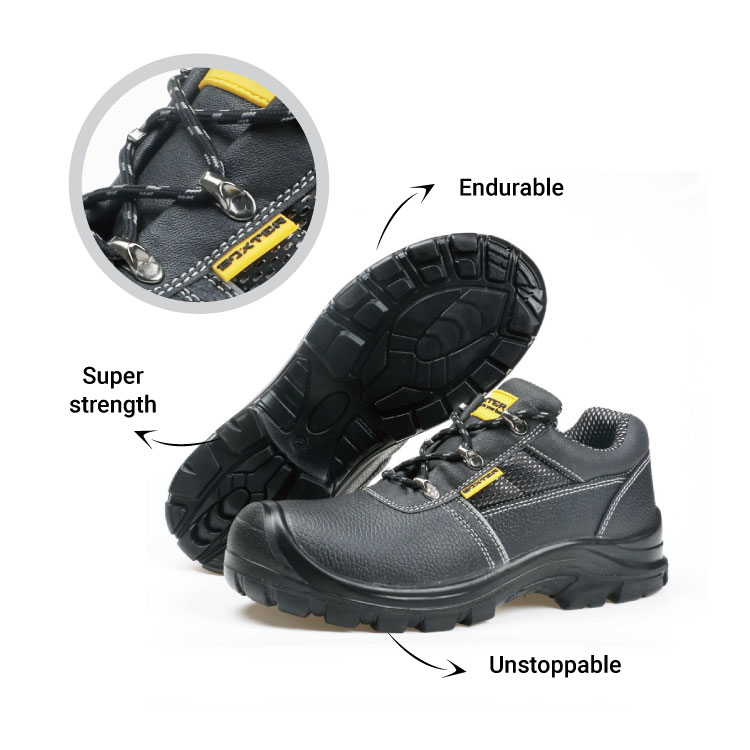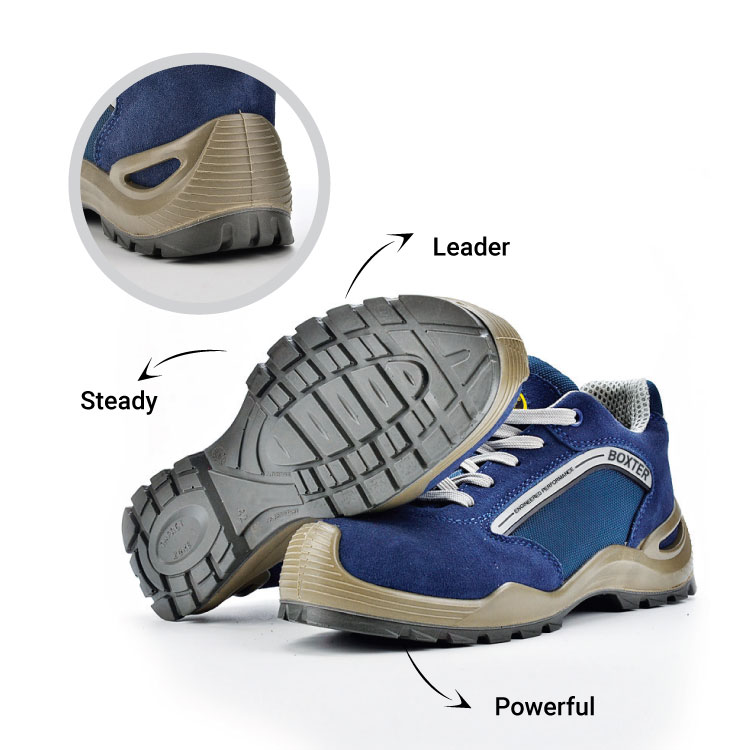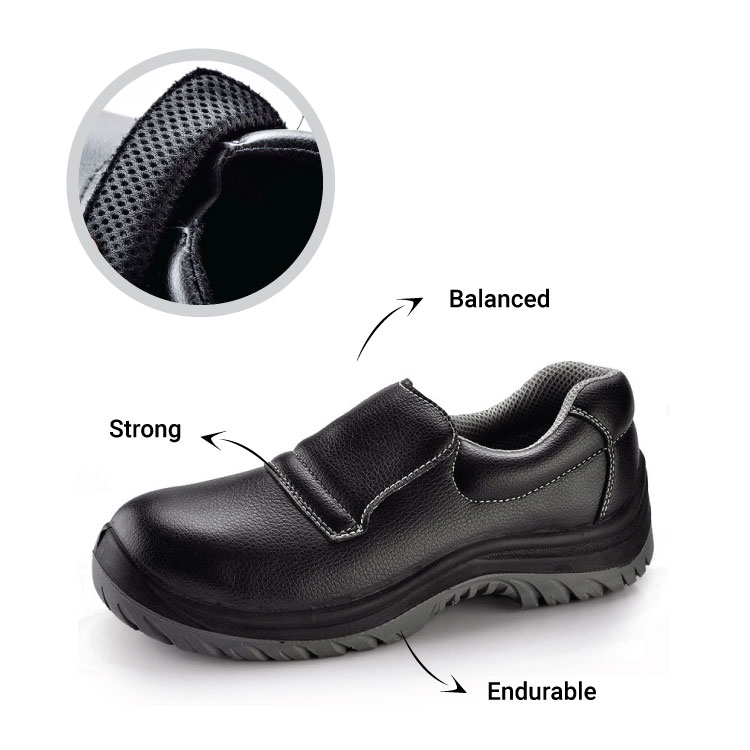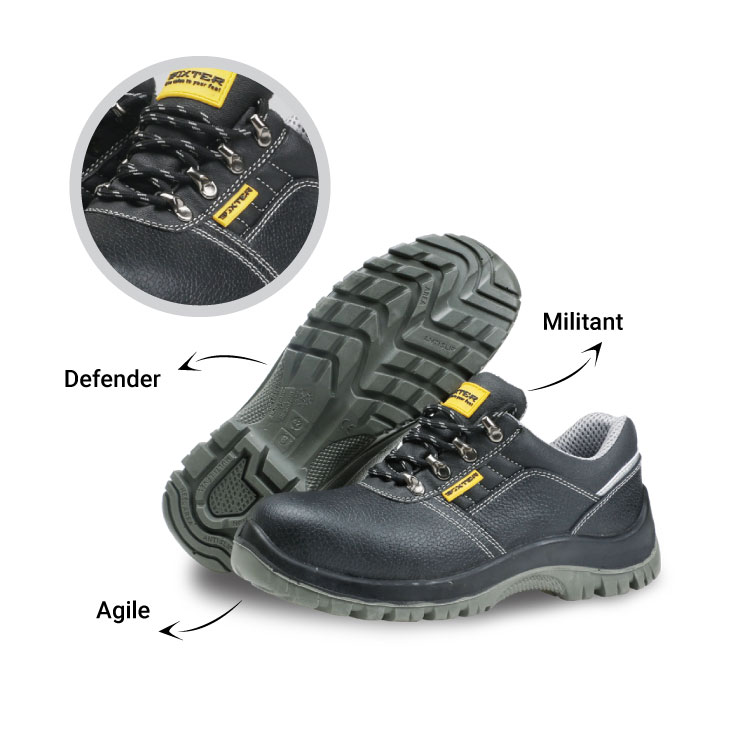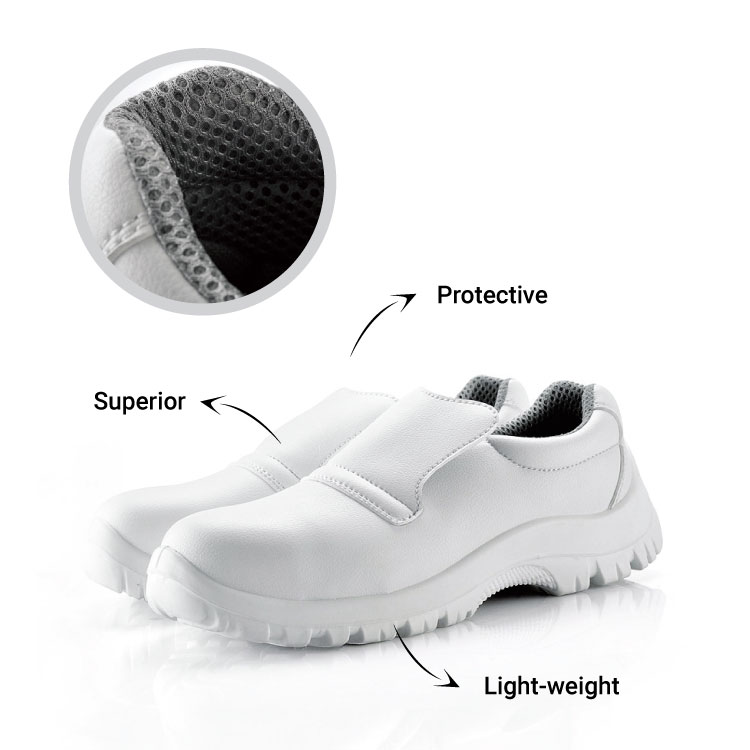 Mid Cut Safety Boots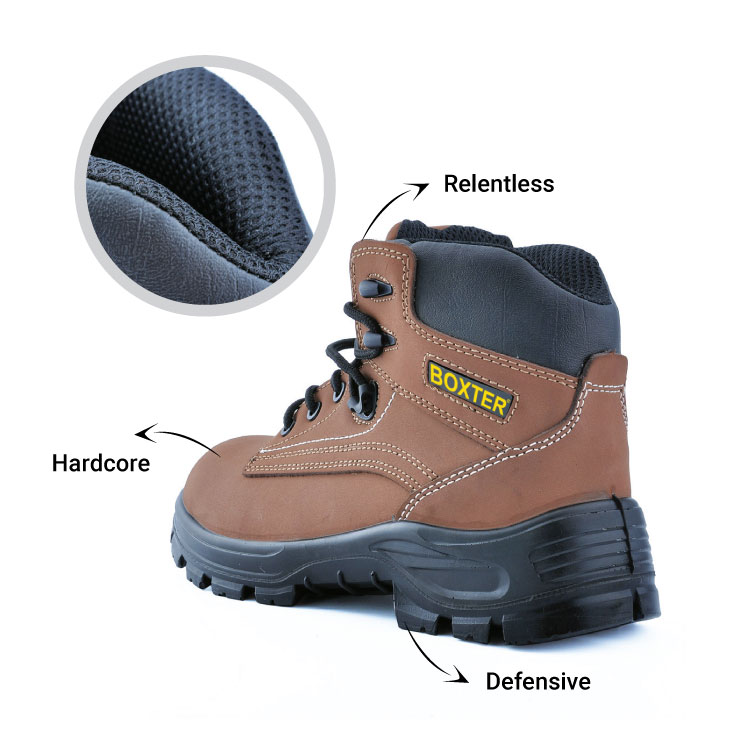 Consultation is completely FREE!
---
Non Slip Work Shoes
Slip and fall accidents can happen at any time, especially in slippery and greasy environments suitable for those looking for restaurant work shoes. Therefore, slip resistant shoes are necessary to prevent these accidents from happening at the workplace.
Boxter anti slip shoes are designed to work best on wet and oily ground. They comply with the CE EN ISO 20345:2011, assuring the wearers that our safety footwear can be worn safely and with confidence.
These comfortable non slip shoes are made with slip resistant rubber out-soles with a superior grip when exposed to watery and oily surfaces. Needless to say, they are ideal for most work areas including, restaurant, hospitality, healthcare, grocery, travel, entertainment and industrial.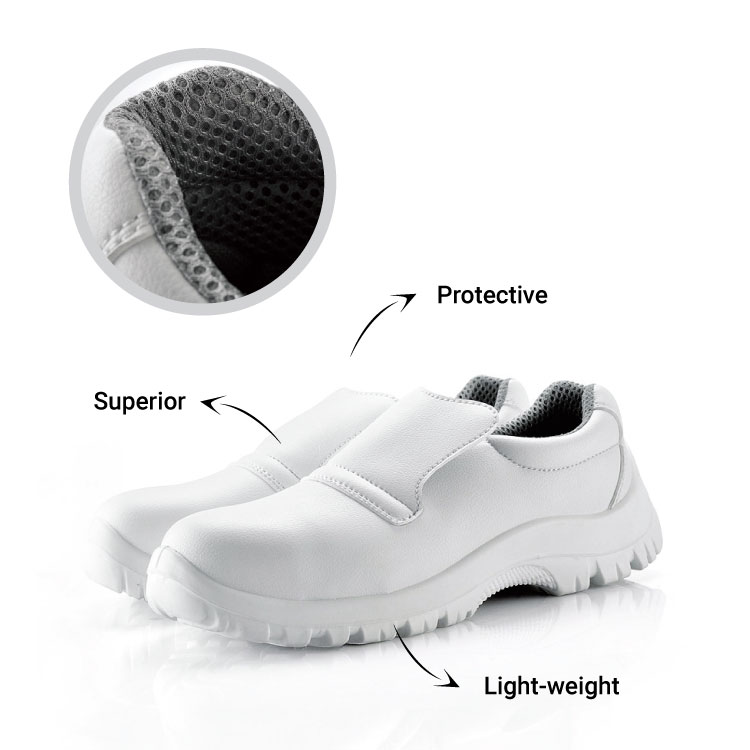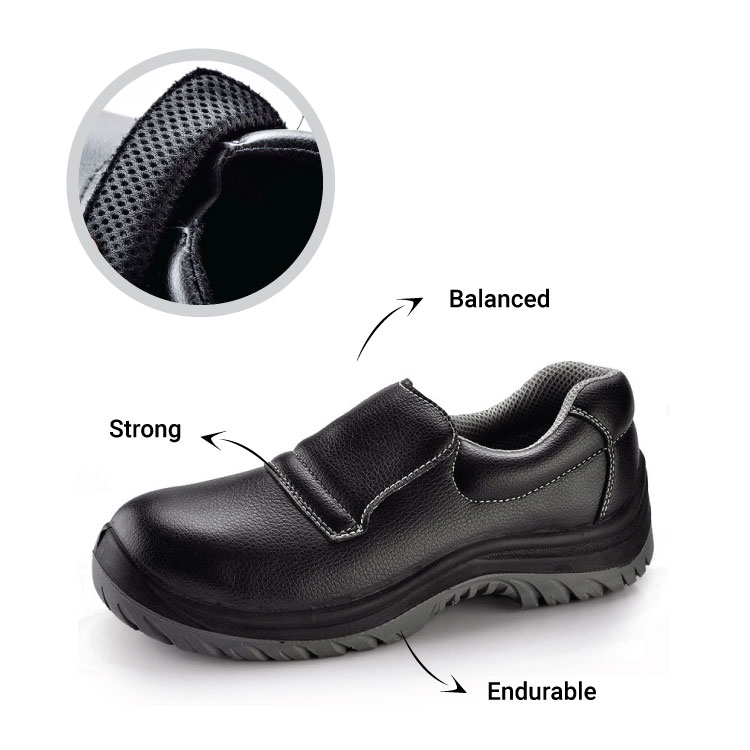 ---
Sport Safety Shoes
Some people prefer to own lots of shoes for different occasions. Others just want a pair that is suitable for anything. Thus, Boxter introduced a new wave of safety shoes fit for rough worksites, sports and casual wear.
Carefully engineered to be indestructible, these athletic shoes are made with lightweight material in and out to provide flexible movement and protection against hazards.
Not only are these sporty shoes perfect for tough conditions and strenuous exercise, they look fashionable enough for casual wear as well.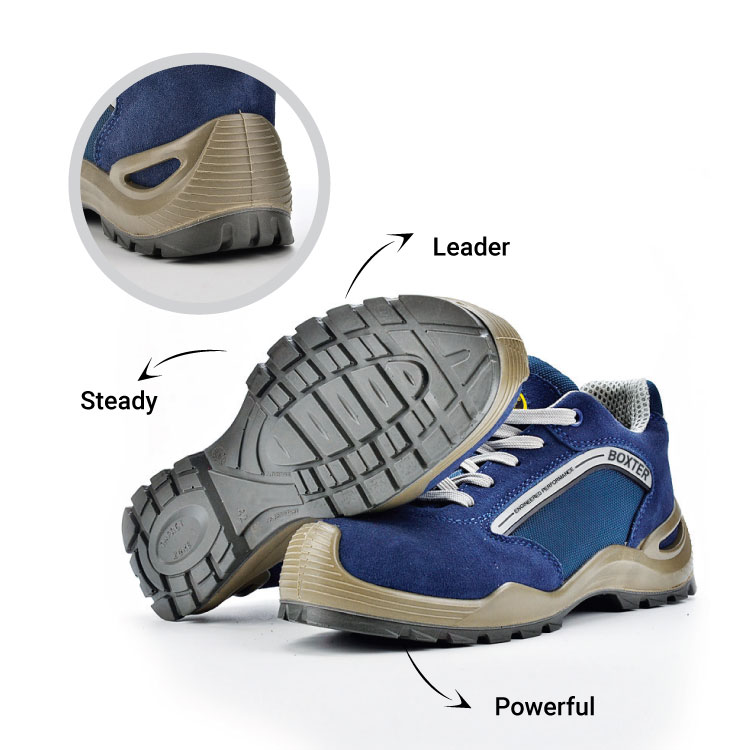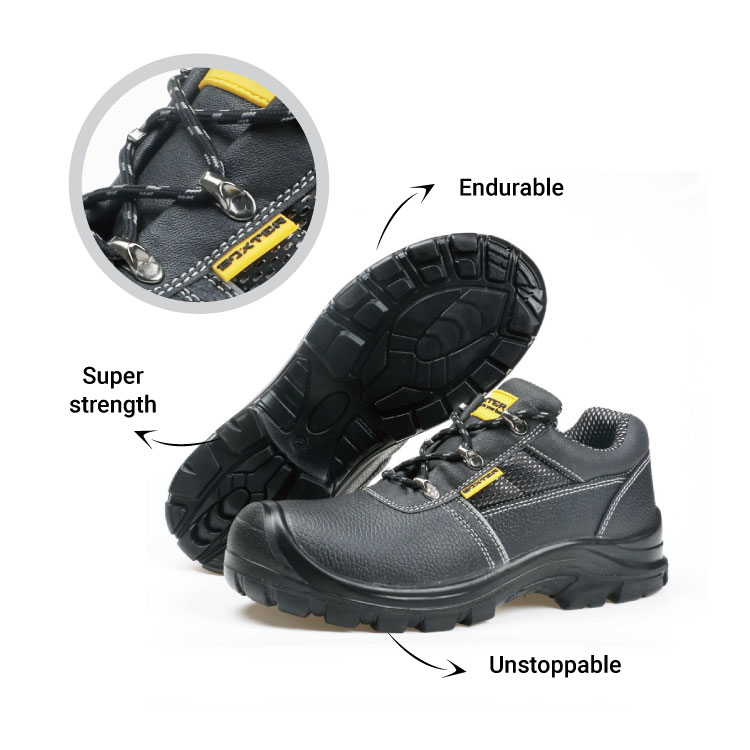 ---
Wellingtons / PVC Boots
Aside from being uncomfortable, wet shoes will maximize the risk of slip and fall injuries. Workers in wet and slippery conditions require waterproof safety boots that keeps water out, prevents slips and trips, keeps your feet dry and clean at all times.
Boxter's wellingtons are made from high quality PVC materials and soft fabric mesh lining, inhibiting water absorption as well as penetration. Therefore, workers can move freely in damp and water-logged environment, without worrying about getting dirty and messy.
---

Protect your workers
Finding the perfect safety boots for your workers should not be considered a burden
You as an employer must be aware of every hazard there possibly is at each worksite. Employees rely on their superiors to provide the best lightweight work boots for any task.
Not completely sure which protective work shoe suits your workers the most? Get in touch with our attentive sales team for the best option for wholesale shoes suppliers, Boxter can provide you with a selection of trendy wholesale shoes perfect for your workers.
Suggested read: Complete Features of DOSH SIRIM Certified Safety Shoes
Consultation is completely FREE!